About
Orana Toy Library is a not-for-profit organisation that was formed in 1976 to lend toys, puzzles and educational equipment to families with children under 8 years of age. These toys assist children in the development of their gross and fine motor skills, problem solving and thinking skills while at play.
The toys available to borrow from the Toy Library include a huge selection of puzzles, games, co-ordination toys, imaginative play, train sets, musical instruments, sand and water play, ride-ons, scooters and much much more!
Join Now!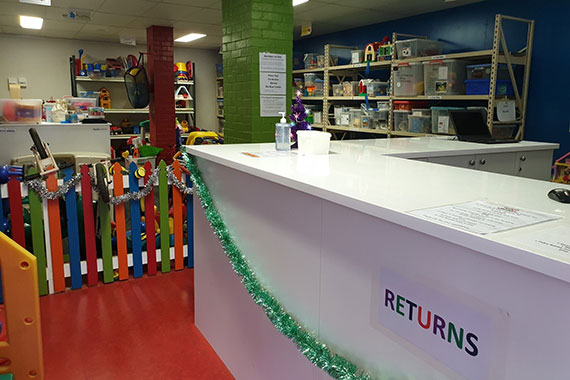 How does Toy Library Work?
Exchange toys as you would books at a library!
The toy library is a unique part of the community, running not-for-profit for the community, by community members.
The toy library is an incorporated association with members making up a voluntary committee of management that sets the rules of operation and resolves the day-to-day running issues.
Benefits of Toy Library Membership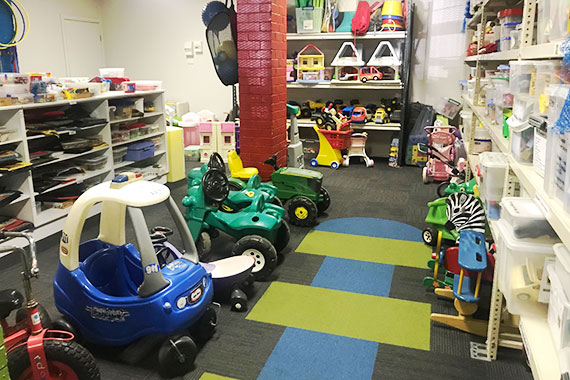 Encourage children's independent and imaginative thinking by allowing them to learn new things or challenge existing skills through exploration with different toys.
Test run new/different toys and save money and space on unwanted toys (no more e-bay selling).
Quality toys are expensive and can quickly lose their play value. By borrowing toys, parents can save money and provide new stimulation, development and education for their children every couple of weeks.
Use the variety and versatility of toy library toys to challenge and excite children through play, so no chance of getting bored with the same old toys.
Add a highlight to the child's week (visiting the toy library) and meet other parents and families with young children in the community.
Learn about the importance of play and your child's development.
Teaches children about borrowing and returning.